Mantel
4" x 12" x 72" $350. Shelf brackets 4" x 8"x 14", with lines, texture and rosettes $50.each. Total cost $450.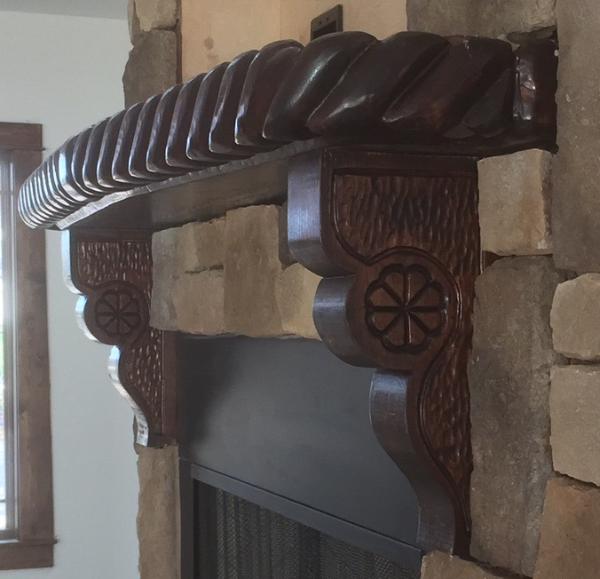 Molding small strand without rounded rope. Create to match your post style.
Wall table 36"H x 20"D x 96"L $650.
50x36x96" Picnic table $400.

Bookends $40.00 each with carving.
Or Flip them over and have some shelf brackets.


Rosettes 9"x 9"x 2" thick, $40, ea.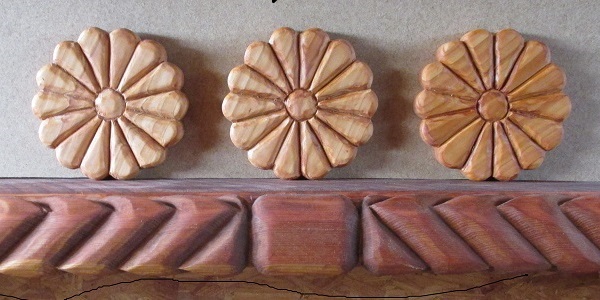 4x12x60" mantel carved with wrap round all one direction $300.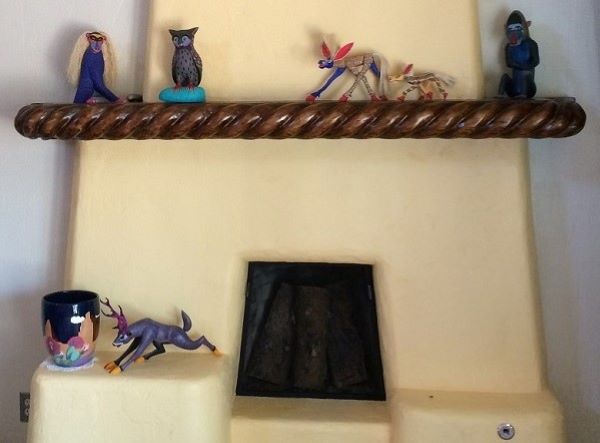 1x12x36 Sunburst $75.

8x12x48" Entry sunburst set carved both sides with Concha corbels.


Carved spiral ball sample!