Mailing address: Po Box 196, Vadito NM, 87579. Home Phone# 575-587-1701.

| | |
| --- | --- |
| | |
| | |
Formerly: Lujan's Custom Carving. I worked for Southwest Spanish Craftsmen years ago. When I worked for them, I found working with wood was going to be my future. I made many pieces of furniture from latillas and leather when I was home. I didn't have many tools at the time but made little money! In about 2000 I started working for Southwest Spiral Designs, and finally in 2006 I opened Lujan's Custom Carving, building it up and creating a good reputation. In 2014, I had a name change from Lujan's Custom Carving to Southwest Spiral Designs. The last owners had closed it down and I asked if I could use the name. That is how I came to own Southwest Spiral Designs.
Local semi-green Douglas fir from the Sangre De Cristo Mountain range is normally used unless otherwise requested. This combination of local green material carved by hand gives a unique, antique and rustic architectural look! Please note: Local Douglas Fir has a natural tendency of cracking, shrinking and twisting, which is more noticeable on square columns. Cracking could be about 1/4" on 6x6 and 8x8 products, which is normal, most customers are fine with this and put the cracks to a side that is not so noticeable.


Click on: Corbels, Columns, Elements, and Tables on upper left corner to see these pages. Custom carving is available. Delivery is available for $2.00 a loaded mile.
CASH AND CHECKS ON LOCATION ONLY.
Shop hours : By Appointment Only. Thanks.


2018 shop rebuild, garage addition. 2022 covered port for materials.



Fiestas de Taos 2017.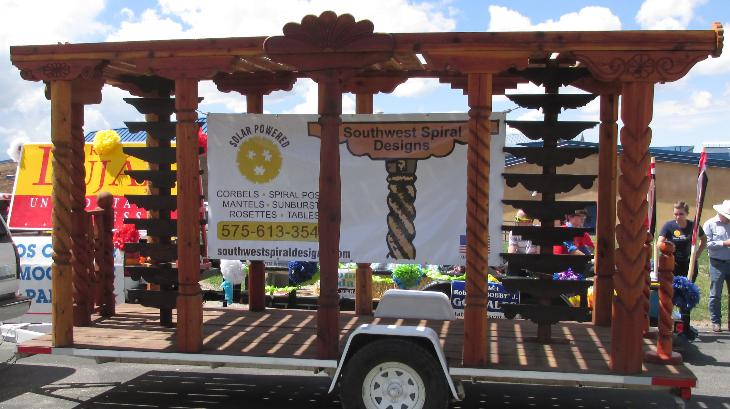 This customer liked them all and her project is awesome!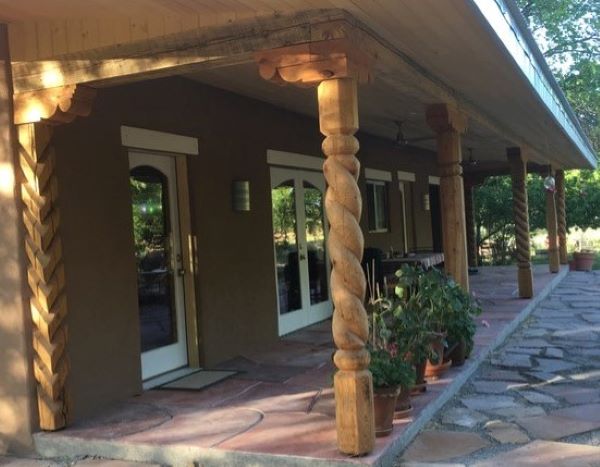 Spanish Market 2016! Large strand post with 6x6 Taos corbel.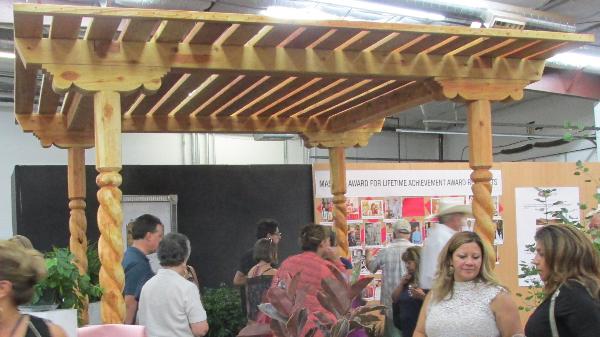 Lee and Susan Lamb's place in Colorado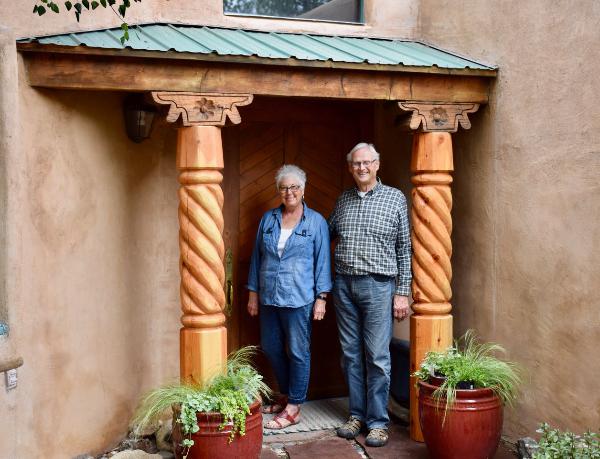 Solar Powered since August 2014. Proudly using harvested local USA material!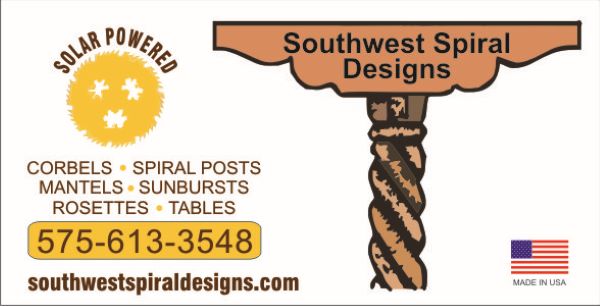 Please visit my pages on top left for products: Thanks!